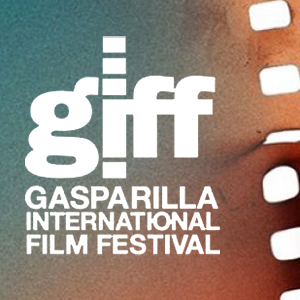 Bob Layton will be holding a workshop at the Gasparilla Film Festival on Sunday, March 5th at 3:00pm -4:30pm. In this discussion, Layton will be exploring where creative ideas come from and the art of pitching your concept to potential producers. With over ten years experience in Hollywood and over 100 pitches, the horror stories…
Bob Layton poses with Robert Downey Jr. and Jon Favreau on the set of Iron Man 2.
Bob with Marvel legend Stan Lee and Don Cheadle (Iron Man's War Machine) on the red carpet.
CIVIL WAR PREMIERE: STAN LEE & WAR MACHINE
Bob with movie moguls Batman Exec Producer Michael Uslan and president of mainland Chinese production giant Huayi Brothers Media James Wang
Bob with Ant-Man's Paul Rudd at the Captain America: Civil War Premiere afterparty.
CIVIL WAR PREMIERE: ANT-MAN
Bob faces off with Vikings and Taken star Clive Standen.
Bob with Arrow star David Ramsey.
ARROW'S JOHN DIGGLE/SPARTAN
Bob with Ian Ian McElhinney and Ian Beattie of Game of Thrones.
Bob shares a limo with Arrow star Willa Holland (Thea Queen)!
Bob with Arrow star Katrina Law (Nyssa al Ghul).
Bob with Star Trek and Cosmos producer Brannon Braga.
STAR TREK'S BRANDON BRAGA
Bob on an early flight in Europe with The Strain and 24 star Roger Cross.
Bob with Hateful 8 star Walt Coggins.
Supper with Edward James Olmos in San Antonio.
Bob with Sam Rockwell at the Iron Man 2 premiere in 2010.
Bob with the Iron Man prototype armor on the set of Iron Man 2.
Bob Layton with Michael D. Olmos (left) and Edward James Olmos.
METTLE MOVIE PANEL AT COMICPALOOZA 2011
Want a drawing by Bob?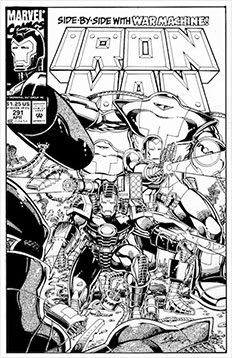 If you're in the market for a drawing by Bob, you're in luck! He does commissions!
Recent Commissions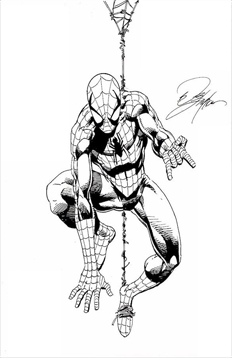 Bob's latest commissions can be viewed in the Gallery. Check them out!