Ant-Man Spanish Edition
This is the cover that Bob Layton created for Panini Comics' Spanish edition of Ant-Man last summer. It was a limited edition that sold out at the Metrópoli Gijón show. This was an opportunity for Bob to revisit his now-classic cover of Marvel Premiere #47 (which inspired Edgar Wright to create the Ant-Man film) with an updated version.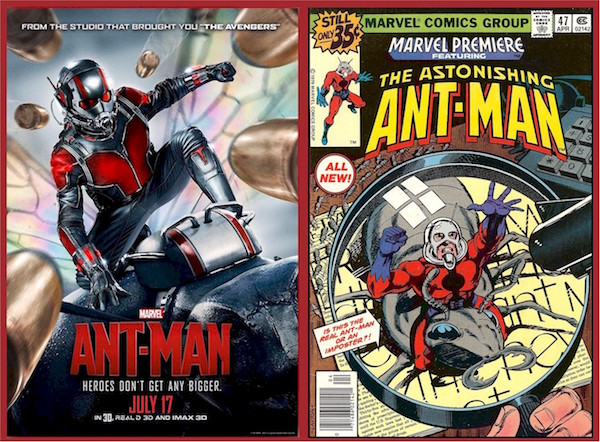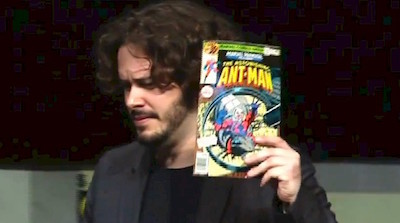 Edgar Wright
The visitors from Metropoli Comic Con enjoyed an exclusive # 1 of the new series of Ant-Man while the rest of the Spanish readers had to wait until September to buy the compilation.That Spanish Language Edition was only available in Metropoli during the days of the comic con. To make this edition even more exclusive, they commissioned two of the guests to create some covers completely new and made specifically for Metropoli Comic Con.
The first is by Bob Layton, recreating the cover of Marvel Premiere #47 (April 79) which Layton drew the first cover that featured the new Ant-Man (Scott Lang). After that, the old (Hank Pym) was abandoned. In this cover you can see the "Letronas" of gijón on the screen of the mobile phone.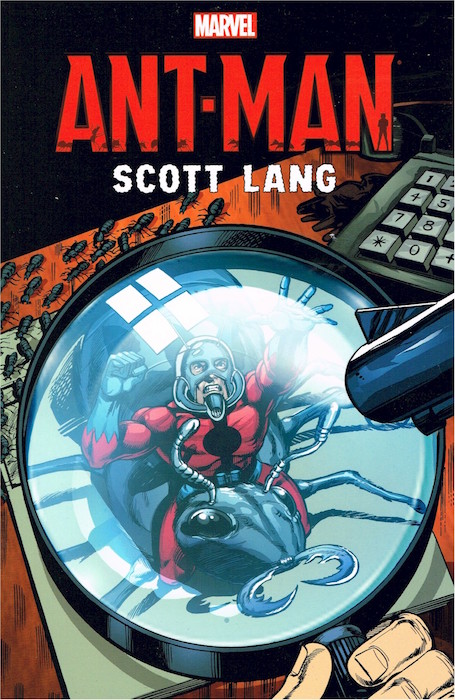 The second is of Ramón Rosanas, the Spaniard cartoonist who is responsible for the art on the new series and has done a cover with the new Ant-Man "flying over the praise of the horizon", immortalizing one of the most important monuments of Gijón in a Marvel comic.